Say hello to your Americas ambassadors!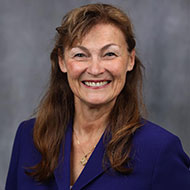 Kay Chopard - WiD ambassador for The USA
Welcome to Women in Identity! I coordinate US-based conferences,events, and membership activities. I also collaborate with Women in Identity leaders in other countries globally. I invite you to participate in the variety of opportunities available. Whether you are new to the identity field or well established in your career, there is something for you. We need everyone to step up and be a part of bringing diversity to identity, supporting women and minorities in STEM, and in leadership. Please reach out to me and let me know your interests and how you would like to participate. Together we can do great things. I look forward to working with you.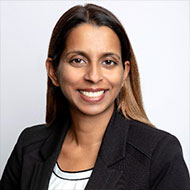 Melissa Carvalho - WiD ambassador for Canada
I'm Melissa and I'm the Canadian Ambassador for Women in Identity. We launched the Canadian WiD team in 2020 with over 300 attendees at our first Meet-Up – just before lockdown in February! But the pandemic didn't stop us. We stayed close to our members and were able to represent Women in Identity at both IdentityNorth conferences in June and October and the KuppingerCole event in the Fall. In 2021, we will continue our partnerships with organizations across Canada, promoting greater diversity in our sector. We're hoping to do more events into the fall. Why not join us?! Please feel free to reach out to us via our  contact page.
>> View all Country Ambassadors